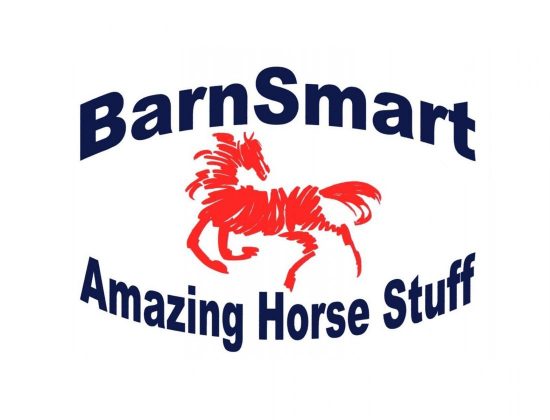 Formerly In Cave Creek, AZ, Now In Kalispell, MT!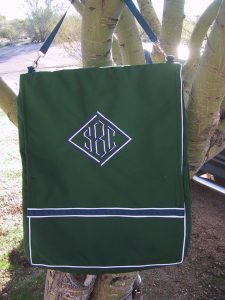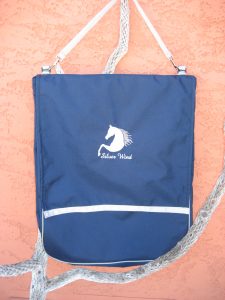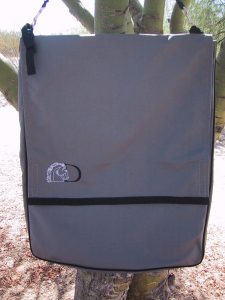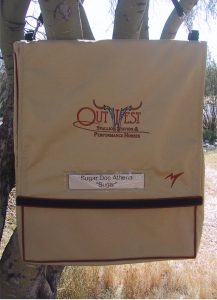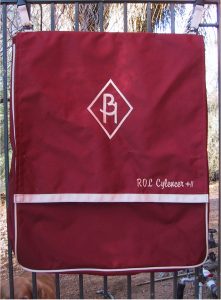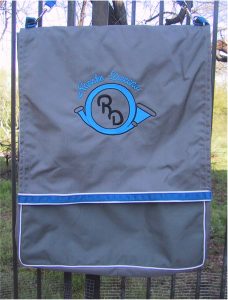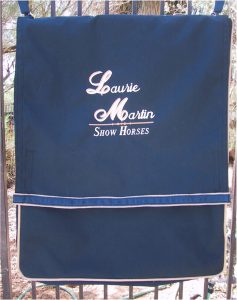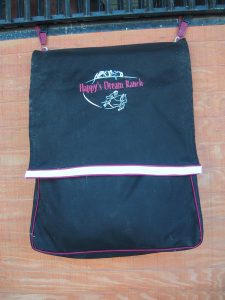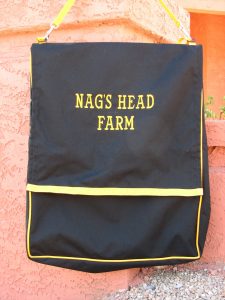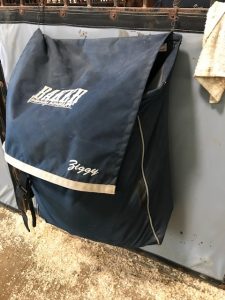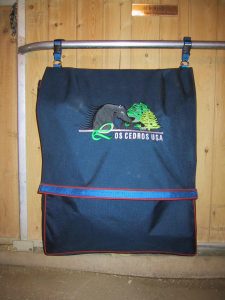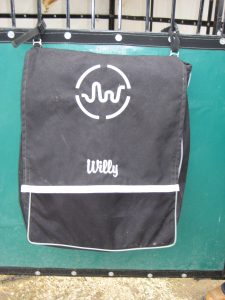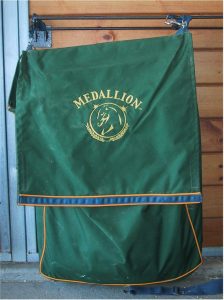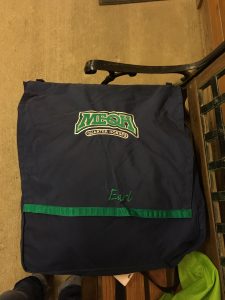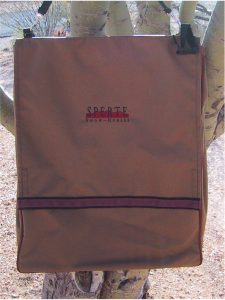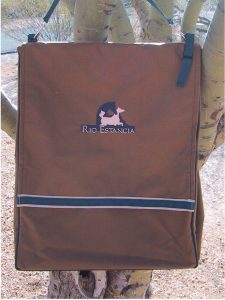 But we Ship Anywhere in the USA.

The Best Barn Stall Bag on the Market!
Performers
Extend the life of expensive horse clothing by keeping it clean and in one place.
Easily transportable to shows.
Personalize, and make a statement!
Trainers
Matching bags with training or barn logo – create a team atmosphere!
Barns / Boarders
Value add, storage for clients when boarding their horses.
Neat and tidy facilities command higher rates.
Make cleaning barn aisles easier with no trunk or clothing obstacles in the way!
Tough as nails BarnSmart stall bags last for multiple seasons!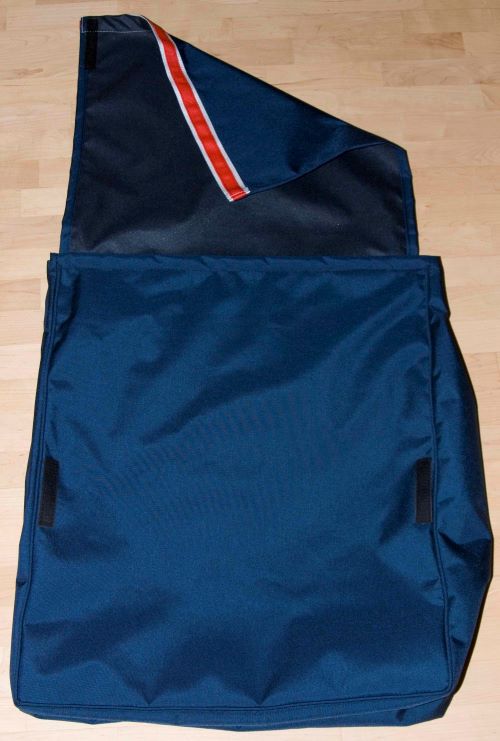 Expands to fit a blanket and other large items...
 A heavy quilted winter horse blanket only fills the bag half way. 28″ x 23″ x 8″ big!
Inside pocket for small items...
Keep polo wraps, quilted leg wraps and other smaller items at hand.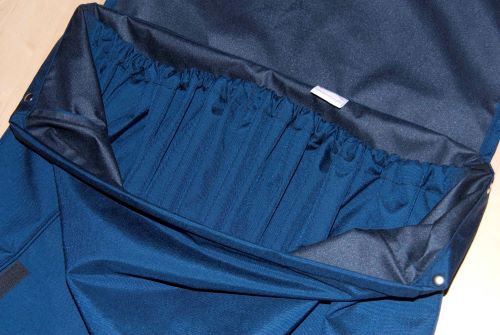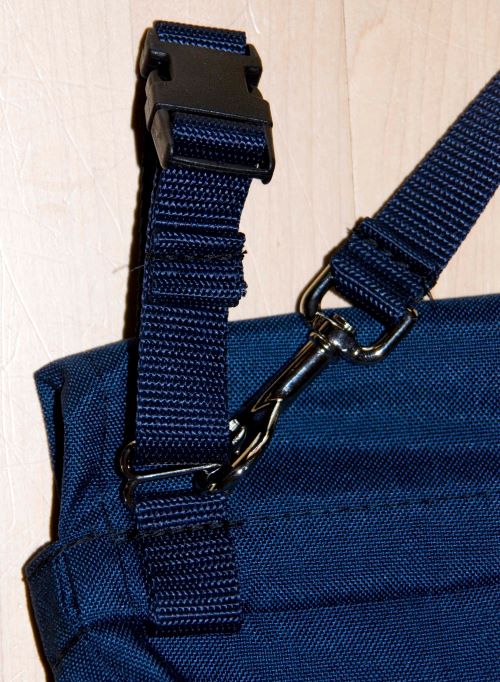 Genuine Cordura 1000 nylon, T70 bonded nylon thread, heavy duty straps and squeeze clips...
We only use Genuine Invista (formerly DuPont) Cordura fabric. There's a difference, and we use the best! Multiple stitch passes on critical joints, which can be seen in the bar hang loop and webbing terminations in the photo. Quality hardware and materials ensures years of reliable service. 
Personalization Available!
Make a statement with your bag.
Custom Color Combinations Available!
20 bag minimum, 6-8 week to ship. Call or contact us through our Contact Form for details.
Standard Stall Bags, Available Now!
For standard bag orders without embroidery, we ship within 24 hours.